21st April 2018 - UK Music Tour
Midsummer Night's Dream has finally closed after a crazy week of punk rock and 1970s hairstyles (see pic below) - loved playing Demetrius and congrats to all the amazing cast and crew!
Now having an awesome time on the St. Andrew's Cathedral School UK Music Tour - been to Edinburgh, Liverpool (scroll down to see my pic with John Lennon!) and Manchester performing beautiful music in some amazing venues. We're currently in London about to perform a concert at Southwark Cathedral, then next week we have a workshop with the King's Singers and I am singing Handel in Handel's House(!), but the big news is that we will all be singing at the Westminster Abbey ANZAC Day memorial service - and in the presence of HRH Prince Henry of Wales - aka Prince Harry - no less! A real honour and very exciting (see link to newspaper article below)!
St. Andrew's School Choir Westminster Abbey ANZAC Day service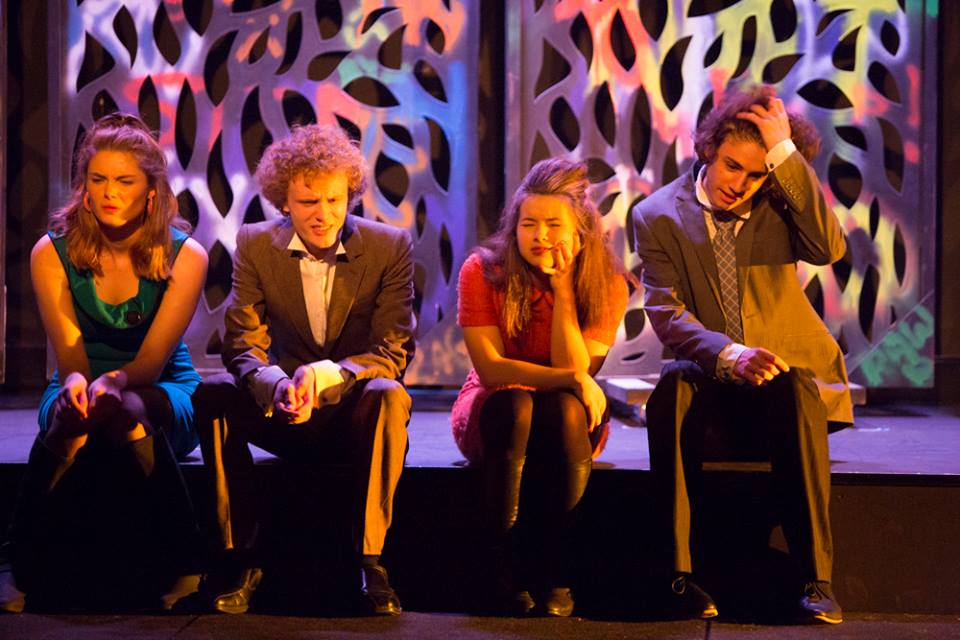 The lovers looking confused after a midsummer night's dream!
With John Lennon (and new haircut) outside the Cavern Club in Liverpool